SORION DEVELOPMENTS
Electronic product design and development
Sorion Developments offer electronics design and development solutions to the highest standard.
Our services encompass electronics design and development, printed circuit board design and embedded firmware design and coding. We will work with you to develop initial concepts through to a fully engineered solution.
The Sorion team have successfully designed a comprehensive range of products that our customers have brought to market. They include:
Commercial glass washer control and monitoring
Precision force gauge for machine setting with Bluetooth connectivity
Emergency vehicle lighting mast control
HGV proximity safety warning system
Autosport fire extinguisher control unit
DESIGN AND DEVELOPMENT CAPABILITIES
Embedded control systems using 8, 16 and 32 bit microcontrollers
Analogue, digital and interface circuits
General and automotive communications (RS232 / 485 / 422, USB, Ethernet, CAN, K, LIN)
Device networking / Internet of Things
Bluetooth / WiFi / Zigbee / Short Range Communications
Product user interface design


SOLUTIONS
Electronic design
PCB design and layout
Embedded firmware design
Re-engineering of existing products
Design for manufacture and test
---
EXAMPLE PROJECTS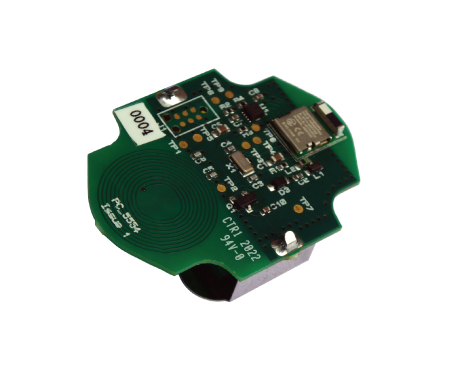 ---
OUR DESIGN PROCESS
CONCEPT
If you have a full technical specification we can provide a quotation or if your product idea is still germinating we can work with you to explore and capture your requirements to a specification document.
CIRCUIT DESIGN
Translating your requirements / specifications into electronic functional circuit design to serve your unique needs. Our extensive experience enables us to provide an innovative and pragmatic approach to deliver appropriate solutions.
PCB LAYOUT
In addition to laying out PCBs for circuits that we have designed, we routinely perform PCB layout work for customers' own designs. These are of varying complexity, from boards providing simple connectivity through to complex high density multilayer surface mount designs.
SOFTWARE DEVELOPMENT
Software design is performed using the most appropriate methodology for the project. Following design, most software is coded using C, using professional toolchains. The source code which has been written specifically for the project becomes the property of and is handed over to the customer at the end of the project, so your investment in intellectual property is safe and portable.
PROTOTYPING
Simple designs can be prototyped in-house or outsourced taking into account the customer's requirements and budget.
TESTING
Functionality is initially tested against the specification on the bench, typically followed by a handover to the customer for testing under operational conditions.
PRODUCTION HANDOVER
Finally when the product is signed off, all the necessary files are passed over for production. Sorion can provide support for setup and test of production units.
ACCREDITATIONS
In recognition of his knowledge and expertise in PCB design, Paul Maisey, Business Manager of Sorion Developments is a qualified IPC Certified Interconnect Designer. This qualification is an objective evaluation of core competencies in design based upon industry standards rather than specifications of just one company.
---
CUSTOMERS
We are trusted by high profile clients such as Smartwater, Advanced Diagnostics, Crown Packaging, Woodway.
Get a quote
If you would like a quote for your electronics development project, please give as much information as you can and we will get back to you.
Complete the contact form or call our team on 0121 454 8966.