Assembly and Test Solutions for the Aerospace Industry
AEROSPACE
Sorion has been delivering assembly and test systems to the aerospace industry since 1990.

Our customers use our systems to improve quality, achieve traceability and reduce errors in highly complex assembly and testing processes.
Traceability
Our assembly and test systems capture data from operators and machines so you can prove all components meet specification and easily create quality reports. Process data from each operation is stored in the Orion database, where it becomes accessible as part of a consolidated birth history record for each assembly on your line.
Sorion systems support aerospace manufacturers in meeting industry standards for traceability and quality control.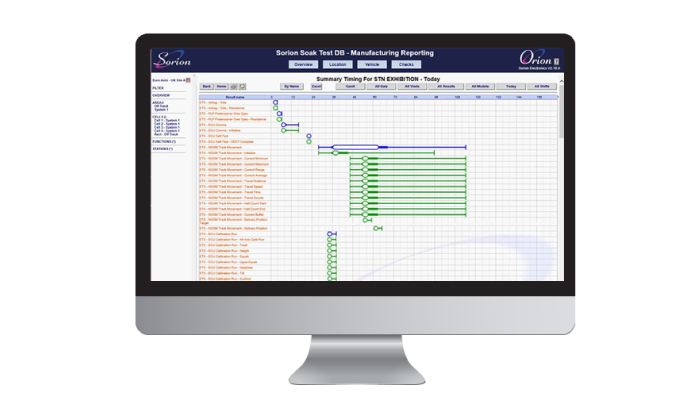 ---
Guided Assembly
Sorion's guided assembly systems are used to error-proof the most complex aerospace assemblies, improving productivity.
Digital work instructions (running on touchscreen PCs) guide operators step by step through complex tasks. Factory equipment, DC tools, pick to light systems, test equipment can be integrated to reduce human error and increase quality.
---
End of line test systems
Delivering reliable products is paramount in the aerospace industry. Sorion builds custom end of line test systems to verify that the finished assembly meets specifications and functions as expected.
Get a quote
If you would like a quote for your project, please give as much information as you can and we will get back to you.
Complete the contact form or call our team on 0121 454 8966.