Error proofing for industrial assembly and picking applications
PICK TO LIGHT
What is the Pick to Light system?
Pick to Light is a paperless picking system that enables you to reduce picking errors. The system guides the operator by light illumination to pick the correct parts and quantities, in the correct sequence for an assembly process.
It aids rapid and precise selection of parts in dynamic pick situations and is commonly used within warehouses and is increasingly being used on production assembly lines for the purpose of "kitting".

CAPABILITIES
Sorion's Sextans pick to light software is known throughout the automotive industry for its versatility and accuracy. It can be easily configured to match each customer's requirements.
Pick-to-Light can be used in combination with guided assembly systems and assembly jigs to help improve production efficiency through a system of visual and intuitive work, ensuring the quality and accuracy of assembly operations.
The system helps to reduce material handling and processing times and provides full flexibility to adapt to constant changes in production systems.
FEATURES
Easy to mount and reconfigure
Ergonomic and robust light modules
Integration with guided assembly systems and assembly jigs
Scalable and flexible
System components
PICK TO LIGHT ARCHITECTURE
The Pick by Light system consists of the following components:
Control computer with an interface to communicate with the pick-to-light controller using a TCP protocol via an Ethernet connection
Pick to line controller (the quantity depends on the system size)
Light modules: one per storage location
---
PICK TO LIGHT SOFTWARE
Driven by Sorion's pick-to-light control engine, the system interfaces with the core Sextans-RT software, allowing easy configuration.
This enables full integration with a guided assembly system, with assembly jigs and fixtures and web-based Orion traceability and reporting.
Sorion's software informs and records the part reference, which bin the part is in, the quantities that need picking for each build variant and a part description.
---
LIGHT MODULES
Each light module is assigned a unique address via the issue of an address assignment command whilst the confirm button on the target module is being held. This quick and simple mechanism allows for rapid reconfiguration and/or module swap-out should there be the need.
The confirmation button on the modules is available in a seven colour option. This opens up a variety of additional process quality improvements by using different light colour assignments.
---
CONTROLLER
Two versions of the pick to light controller are available:
A basic unit is capable of controlling up to 50 modules
Larger controllers are also available that can control up to 250 modules over 5 runs of AI-Net; via RS485 connected junction boxes a total of 7999 modules can be controlled from a single Ethernet connection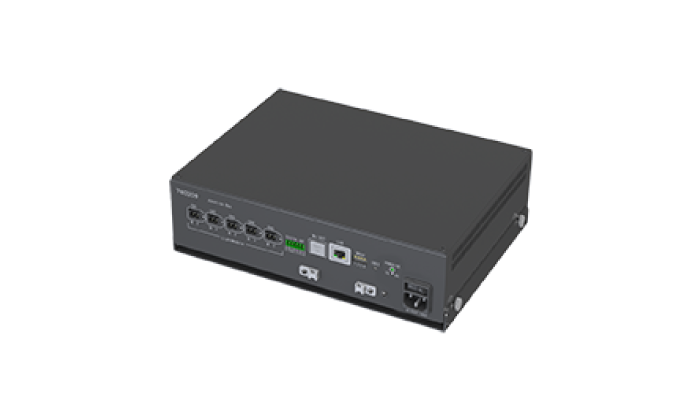 ---
POWER AND COMMUNICATION
AI-Net provides both power and communications to the modules in runs of twin core flat form cable held within a unique aluminium extrusion that also locates the pick to light modules.
Pick to Light Starter Kit
We have put together a standard Pick to Light kit that allows you to get started with a smaller project or to test the technology on a pilot project before scaling up.
---
What our customers say:
By incorporating the use of a Pick to light system and assembly fixtures designed by Sorion across four workstations, we have been able to streamline our build and test process to achieve an output of 1 x assembly every 15 minutes. The system as a whole has been crucial to achieve the weekly demands from our customer and without it our output would be dramatically reduced.
Due to the safety critical nature of the assembly it was important to maintain a high level of quality in the part. The Pick to Light system has been crucial to eliminating field failures attributed to build/process errors. Traceability is also key and the use of a barcode scanning system within the Sorion workstations  has allowed us to track child part information and generate a birth certificate for every assembly including part, build and operator data. The data stored in Orion is key to us being able to give our customer confidence in the quality of parts as we can share this data quickly and easily with them.
The Sorion team installed a complete production control solution at our manufacturing facility. The system has greatly improved the quality of the assembly processes and it was instrumental in helping us to achieve IATF (International Automotive Task Force) 16949 certification.
Get started with Pick to Light
Talk to us today about implementing a pick to light system